From July 2018 the Department of Mathematics and Physics wanted to set up a LabView Academy for their students.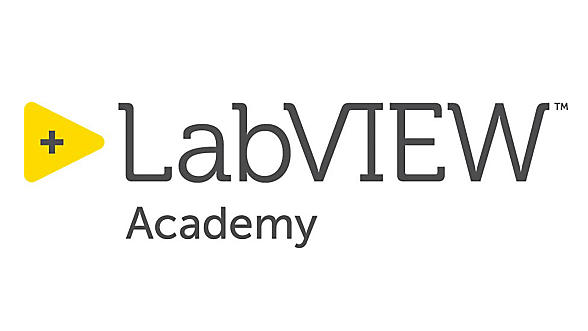 Enhance Student Preparation for Careers
Over 35,000 companies around the world use NI technology to solve engineering challenges. LabVIEW Academy provides a learning path for academic institutions to enhance their engineering programs with industry-relevant technology in the classroom and provide students with professional certification in LabVIEW.
LabVIEW Academy is the perfect classroom solution for high school educators interested in engaging their students in STEM ( Science, Technology, Engineering and Mathematics ) concepts. National Instrument's unique platform-based approach to engineering and science applications has supported innovation across a variety of industries. LabVIEW plays a huge role in this approach, as a development environment designed specifically to accelerate productivity among engineers and scientists. This program helps professionals translate their ideas into reality, simplifying the ability to visualize, create and code engineering systems.
Where does LabVIEW Academy fit in? Anywhere engaging science and math curriculum is needed! LabVIEW Academy is based off the same LabVIEW Core 1 and 2 programs that National Instruments offers for industrial training. It offers educators guidance in teaching LabVIEW within a 10-, 12-, or 15-week syllabus.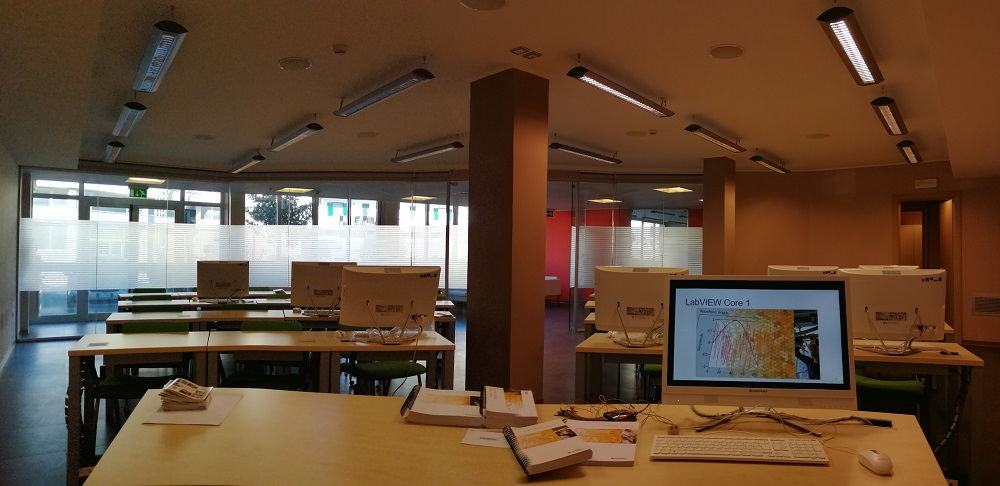 The LabVIEW Academy program provides uses a combination of lecturing with engaging content and hands-on lab exercises. This model of teaching LabVIEW prepares students for higher education and a future career in industries, such as engineering, computer science and related fields.
Once completed, students have the opportunity, knowledge and tools to attempt the Certified LabVIEW Associate Developer (CLAD) exam. This is a great opportunity for them to get their applications noticed when applying for a job or a degree program in higher education.
Teachers: Dott. Giuseppe Porzio, Dott. David Rapagnani
contacts:Questo indirizzo email è protetto dagli spambots. È necessario abilitare JavaScript per vederlo., Questo indirizzo email è protetto dagli spambots. È necessario abilitare JavaScript per vederlo.


some examples of labview system development at the DMF:
(video intro)
other videos